Our 100th Anniversary – Celebrating a Century of Innovation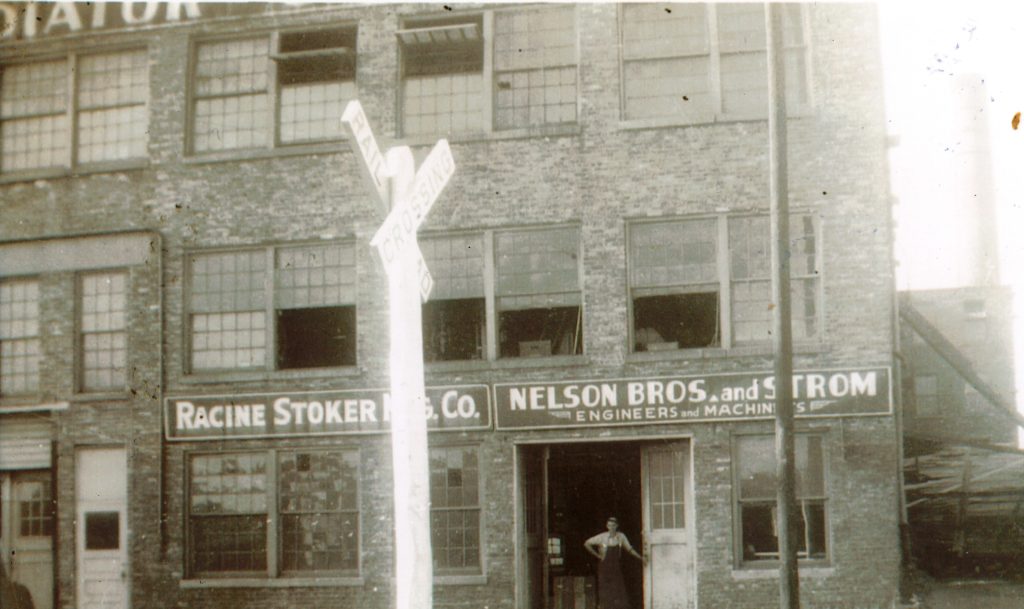 Meet Our Founders
Frank Nelson (right) & Herb Nelson (left)

Norman (left) & Herb Nelson (right)

Cliff Strom
Nelson Bros. & Strom Company was founded in 1919 by Herb and Frank Nelson and Cliff Strom while discussing their future on the 6th Street Bridge in Downtown Racine, Wisconsin. Since its founding in 1919, Nelson Bros. & Strom has been devoted to providing the highest level of service available in the machine job shop industry. Besides machining one-of-a-kind and prototype parts, we are in demand as consultants on our customer's repairs and maintenance programs.
When you hire Nelson Bros. & Strom, you're hiring a ready-made team of skilled machinists who make a difference in your business by eliminating down time in your manufacturing process. All the components are in place: project planning, gifted machinists, preventative maintenance mechanics, and engineers.
At Nelson & Strom, people, not machines, provide the quality and premium service our customers have come to expect. Our skilled craftsmen have the years of experience needed to solve your problems and help you out of difficult situations. We take pride in getting the job done on time with the highest quality and lowest cost possible.
Whether it is machining and assembling a one-of-a-kind prototype or repairing the Main Street Bridge, our machinists can meet your special requirements. Custom jobs require the kind of experience and expertise that our machinists deliver. Our customers come to us again and again, not only because of our wide range of capabilities, but because they know they receive competent, honest advise.
Nelson Brothers & Strom Is Your Total Service And Production Machining Company And Will Do Anything It Takes To Satisfy Our Customers!