Nelson Bros. & Strom was proud to be a part of the Third Annual REAL School's Career Day back in April of this year. David has a strong commitment to giving back to the schools in the community in any way he can. His desire to help foster new generations of skilled trades workers has been a long-established component of the Nelson Bros. & Strom work mission.
Click the link to see the article posted on the Racine Journal Times website, or read the article below: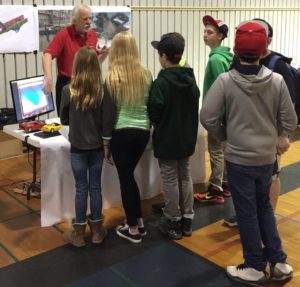 RACINE — REAL School's Annual Career Day focuses on helping students make connections between their work and performance expectations now at school and later in the work world.
Numerous occupational fields were represented from nursing to journalism. Students in six through 12th grades participated in this annual event. They engaged in conversations, question-and-answer sessions and interactive opportunities.