Back in 2012, Nelson Bros. & Strom moved into our current location on Roosevelt Ave in Racine, Wisconsin. The move was essential to accommodate the expansion of the business. It's been busy here at the shop and here's a photo illustrating exactly why we had to move.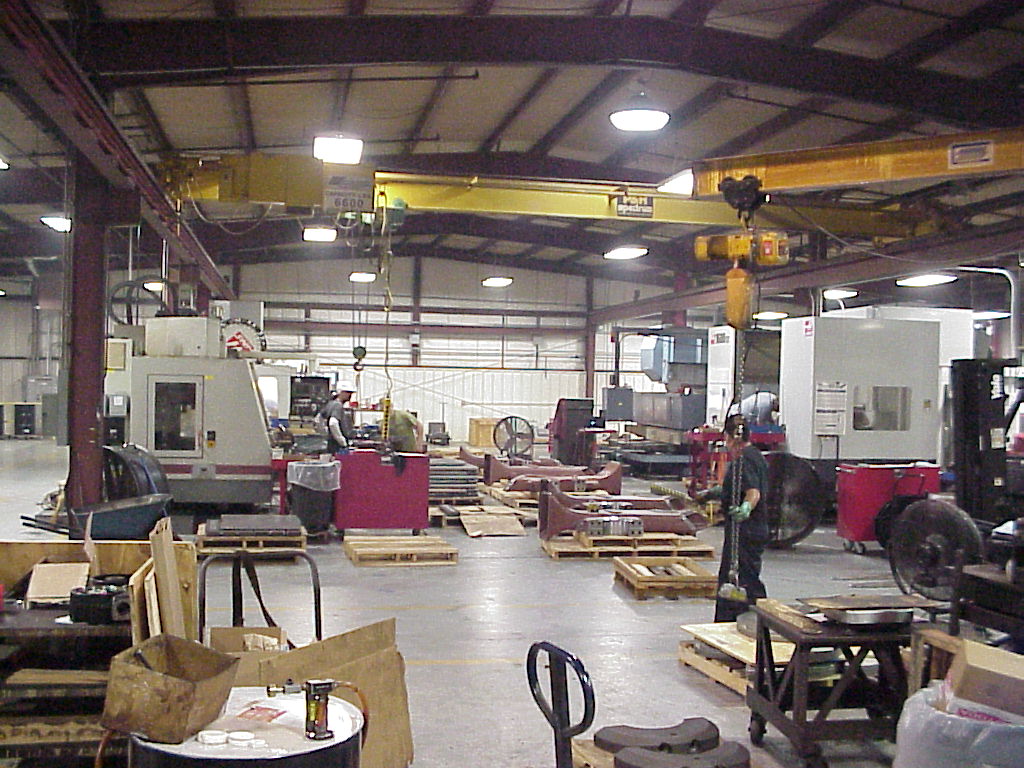 In our old building, we simply did not have the floor space to safely handle and processed these size castings since the machines were so closely placed next to each other and there was a tight ceiling clearance.
We now have a new CNC 4 Axis Horizontal Machining Center that would not have fit in the building at our old location.
With this new machine acquisition, we can now machine parts that fit in a 6 foot work cube.
Our new facility, complete with the 3-1/2 ton overhead crane system, can now handle parts weighing up to 7,000 lbs!
Our new facility has enough space that allowed us to upgrade our quality equipment and create a separate temperature controlled room for our CMM and reverse engineering technology.
Call Us Today For Your Machining Needs
(262) 632-1651